J.me.J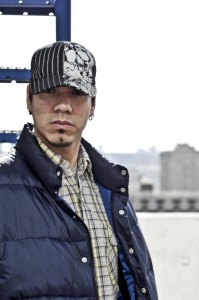 A self-taught musician since the age of 5, J.me.J has been honing his musical skills for nearly the last 3 decades, been producing for 8 years, and until recently, stepped into the Djing world with full force, utilizing a Live Setup via Ableton.
A constant mentor to anyone who wants to learn production at a professional level, J.me.J's selfless approach to music and Production are making him a household name among the dubstep/glitch hop faithful. Clean, crisp beats combined with harmonically sound principles regarding sound placement, big, intelligent basslines and highly infectious melodies and riffs have made the J.me.J sound stand out among any crowd. His break-out track called 'Lose It' created the initial explosion of recognition from the likes of Mat the Alien, Ooah of the Glitch Mob, Ill-gates, Ben Samples, Ill-esha, and many others worldwide. Since then, he has released tunes for multiple labels such as Skanky Panky Records UK, Theoretic Records US, Tycho Records CAN, Emergency Broadcast System CAN, Woofer Cookers CAN, and most recently Street Ritual.
And that is the beginning. J.me.J is constantly studying and learning new and innovative sound production techniques from world class producers, creating new sound scapes, and forever searching for the biggest, baddest bassline he can forge!
Alongside the Integrated Grime Unit of which he is an original founding member from Vancouver, this tight knit family of like-minded bassheads is continually turning heads around the world with there unique and cutting-edge sound. With no signs of stopping, J.me.J and the Integrated Grime Unit will be smashing dancefloors worldwide for years to come!
Releases on Theoretic
THRDIGI005 - Under Construction