ill-legal? | The St. Valentine's Day Massacre, Vol. IV
Our admiral of dancefloor slaying just fired off his latest mix from the bass cannon.
Tracklist and links below!
TRACKLISTING:
1. Massive Attack - Paradise Circus (ill-legal's ZD v. BRKG Edit)
2. Sanxion - Vampyros Lesbos
3. Charlie P. - It's So Crazy feat. Karma (Original Mix)
4. Pantyraid - Like That
5. Machinedrum v. George Lenton - Pulaire Flud (ill-legal edit)
6. Charlie P. - All I Know feat. Suzi Rawn
7. Mimosa - When Will We Learn
8. Kaskade - Raining (Minnesota Remix)
9. NumberNin6 - WIth You
10. Mr. Lager - Tell Me feat. Alys Be (Distance Remix)
11. Mr. Projectile - Love Here (Bassnectar Remix)
12. TZR & Issa - Smoke Rings
13. Florence and the Machine - Falling Star (Kicks'n'Licks Remix vs. R3K Edit)
14. S.P.E.C.T.R.E. - Hurt Me (Trowa Remix)
15. Numan - Stuck
16. David's Lyre - Constellation (Jakwob Remix)
17. Braxtek - Digital Apologies
18. Flosstradamus - Lana's Theme
19. Lorn - Sale of Old Shit
20. Oscillator Z - Goodbye
[download]
Thursday 20 September 2012 - 02:21:24 by admin
Posted in Misc | Comments: 0 |



Carbon-13 by Adam John (Free Download)
Guess what? We're giving away a free EP from Adam John, and you can grab it now on
Addictech.com
for free! Check out the tunes below:
Direct Download
Download Free at Addictech.com
Download Free at Bandcamp.com
Sunday 29 July 2012 - 23:12:05 by admin
Posted in Misc | Comments: 0 |



Buddy System EP - Out Now!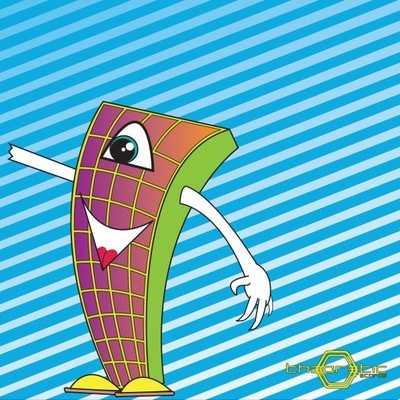 The Buddy System EP by Adam John, featuring remixes from DJ Hidden, +verb, HavocNdeeD, and TZR + Press, is now available!
You can pick it up at
Digital-Tunes.net
,
Addictech.com
,
Junodownloads.com
and our
Bandcamp
page [the best deal].
Sunday 10 June 2012 - 14:47:52 by admin
Posted in Misc | Comments are turned off for this item |



Real Raw Dawgz (ill-legal? Smash Up)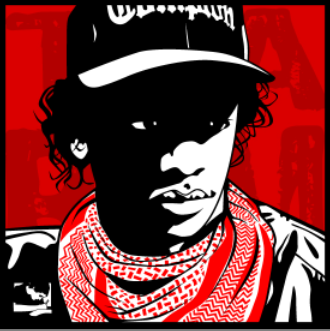 Our homie here at Theoretic,
ill-legal?
, is dropping one of his latest mash ups on you guys for free! We've also got a mix from him on our Theoretic Soundcloud and if you haven't heard it, make sure to head
here
and grab it.
Friday 23 March 2012 - 12:55:31 by admin
Posted in Misc | Comments: 0 |



In Theory Sessions, Vol.1 - with DJ ill-Legal?
ill-Legal? - In Theory Sessions - Vol. I by Theoretic Records
We're starting our Friday off with a hot new mix from ill-Legal?, brought to you by
Theoretic Records
. This mix is sexy, funky and energetic, and sure to be a welcome addition to your music library..
The mix is the first of the
In Theory Sessions
- look for more in the future from artists on the label, as well as Arizona locals.
Grab the mix from one of the following links:
Download 1
Download 2
TRACKLISTING:
01. Clinton Sparks - Run This City
02. Ben Samples - Wanted Dead or Alive
03. Queen - We Will Rock You (J.me J Rmx)
04. Nosaj Thing - Coat of Arms (Boreta Rmx)
05. Innit - Tarnival
06. DMG$ - Follow the Leader (Mexicans With Guns Rmx)
07. Lorn - Greatest Silence
08. Jeannie Ortaga - Crowded (Instrumental)
09. Elephant Man vs. Ed O.G. - Haters Want a War/Just Call My Name (Adam John Masher)
10. Ben Samples - Drop Bombs
11. Nasty Ways - Schopwrekka
12. Ango The Merciless - Fuckthat
13. Unknown - Document 74
14. KRS-One - Krush Them
15. King Fantastic - All Black Ying Yang (The Party Song)
16. Minnesota - Original Gangsta
17. Ana Sia - Voodoo Love
18. Runge Kutta & D-Theory - Say What (Original Mix)
19. Omega - DADstep
20. EPROM - Humanoid
21. Wu-Tang Clan - Let's Get It (Evol Intent Rmx)
22. Stephan Jacobs - Notorious Thugs
23. Rob Sparx - Casino
24. Bird Peterson - Zutopong (Akira Kiteshi VIP)
25. Bare and Messinian - Thugs In The Hood
26. Jammer - Better Than (Lorn Rmx)
Friday 23 September 2011 - 11:49:16 by admin
Posted in Misc | Comments: 0 |